COVID-19 Information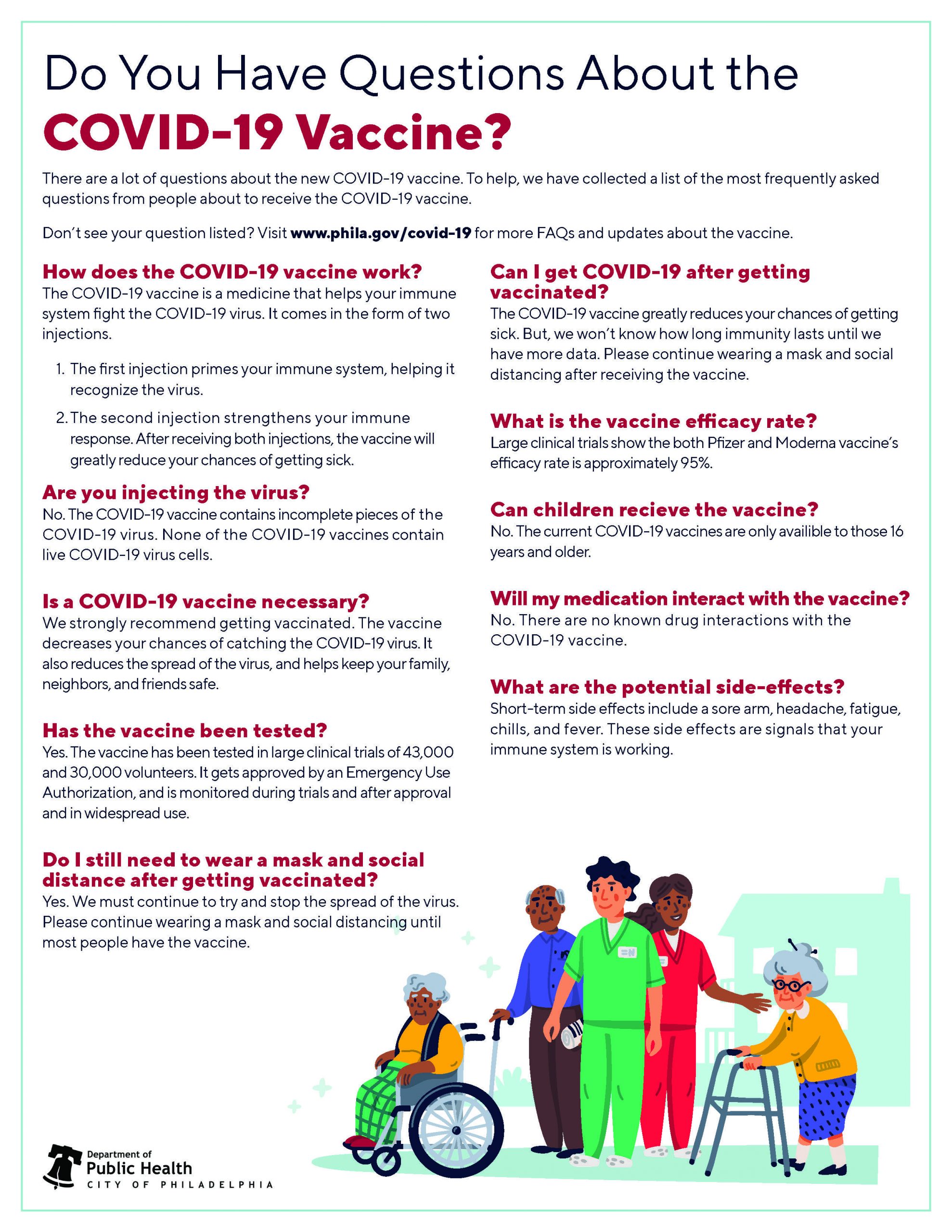 Dr. Brian Friedrich from the Communities of Don Guanella and Divine Providence explains the COVID 19 Vaccine
Updated: November 5, 2020
Our senior centers continue to provide meals for seniors in need. See schedule below.
Catholic Housing and Community Services (CHCS) of the Archdiocese of Philadelphia is committed to providing support to older adults throughout the Philadelphia region during the Coronavirus (COVID-19) pandemic.
Below you will find resources for older adults in need as well as information from the Federal Government and the Commonwealth of Pennsylvania. Additional resources which may be helpful during this time are also provided.
If you are a Philadelphia resident ages 60 and older, CHCS senior centers are providing frozen and Grab and Go style meals. If you can't get to the center, a caregiver can pick up food for you. We are able to distribute 7 frozen meals to each person per week.
**If you are interested in receiving meals at one of the senior centers, please call the center beforehand to let them know. This will ensure a proper amount of meals are available each day.**
The hours of food distribution and locations are:
South Philadelphia
St. Edmond Senior Community Center
2130 South 21st Street (Entrance on Norwood Street), Philadelphia PA 19145
215-790-9530
11:30 a.m. to 1:30 p.m.
Southwest Philadelphia
Star Harbor Senior Community Center
4700 Springfield Avenue, Philadelphia, PA 19123
215-724-4414
11:00 a.m. – 1:00 p.m.
North Central Philadelphia
Nativity B.V.M. Senior Community Center
3255 Belgrade Street, Philadelphia PA 19134
215-426-9799
12:00 p.m. – 1:00 p.m.
Norris Square Senior Community Center
2121 N. Howard St. Philadelphia, PA 19122
215-423-7241​
11:00 a.m. – 1:00 p.m.
Any older adult in the surrounding five county area in need is encouraged to call the CHCS Helpline at 1-888-679-7669. We will connect you with one of our geriatric care managers, who will assist you with connecting to your community resources.
For comprehensive information aboutthe pastoral and temporal response of the Archdiocese of Philadelphia to the Coronavirus (COVID-19) pandemic, please visit http://archphila.org/covid19/.
Recently, The Secretariat for Catholic Human Services of the Archdiocese of Philadelphia (CHS) shared an overview of its COVID-19 response during the last three months and the community impact of these critical relief efforts. CHS, which administers a broad range of human services programs as an expression of the charitable works of our local Church, is comprised of various agencies that serve general community needs, including Catholic Social Services, Catholic Housing and Community Services, and Nutritional Development Services. A full overview of the report can be found by visiting: Secretariat for Catholic Human Services Coronavirus Response Efforts and Community Impact March 16-June 19
---
CHCS Communications to Date
CHCS COVID-19 Coverage
National Council on Aging
Federal Government Resources
Pennsylvania Government Resources